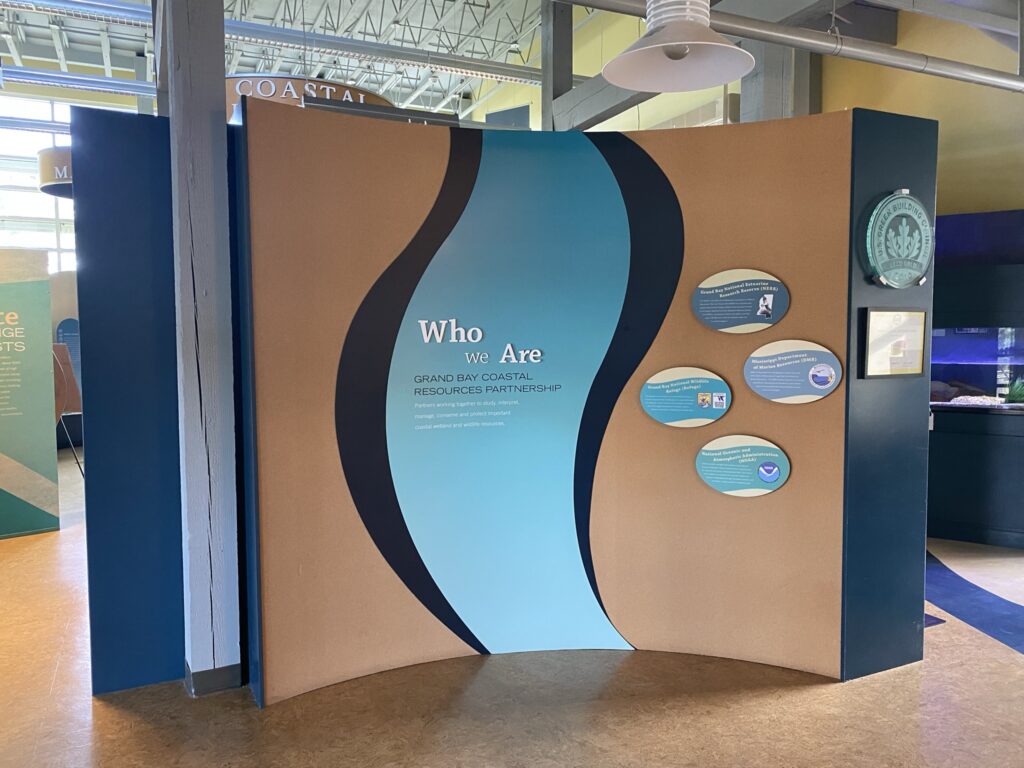 The Grand Bay Coastal Resources Center is the headquarters for the Grand Bay National Estuarine Research Reserve and the Grand Bay National Wildlife Refuge. Visit the Grand Bay Coastal Resources Center to learn more about our "Gold" LEED Certified facility and tour our interpretive area.  
9:00 am – 3:00 pm | Monday-Friday
Closed on state holidays.
Admission: Free!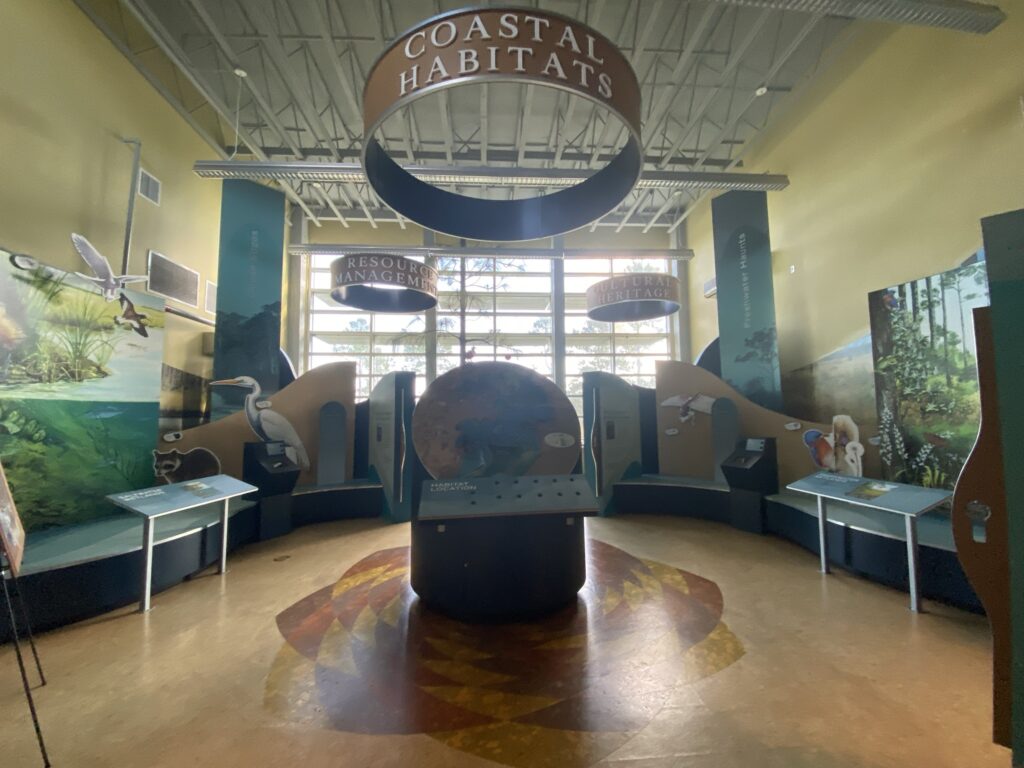 Our exhibit, "Living on the Edge: The Nature of Change" includes displays on resource management, cultural heritage, and coastal habitats.  
Tobi, our resident Mississippi diamondback terrapin, can also be seen here. 
The exhibit space is great spot for walk-in visitors and for field trips. Most visitors spend about 30 minutes to an hour in this space before they explore other areas of the Grand Bay NERR. Don't forget to sign our guestbook!
Looking for Passport Stamps? We've got you covered! Stop by our front desk and stamp your collector's passport book with our Grand Bay National Wildlife Refuge pitcher plant stamp, blue goose stamp, and the Mississippi Natural Heritage Area stamps!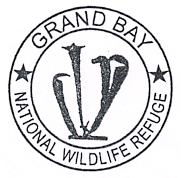 For the Family
Add a quick building scavenger hunt to your visit while learning more about our exhibit. The scavenger hunt can be found on our front desk. If your child gets the correct answer, we'll give them a prize!
Adventure Packs: Build your own adventure backpack to borrow while exploring our Boardwalk Trail behind the building! Help your young adventurer customize their trail backpack while teaching about resources to explore nature. Remember when everyone is done to put everything back in its place and sign our adventure log book.
Next to our Adventure Packs is a small coloring station. Take some time coloring at the building and adding artwork to our guest binder, or take a few pages home to color later, all while becoming familiar with some of the flora and fauna that can be found at Grand Bay NERR.
Meet the Staff
Sandra Bilbo is the Special Programs & Communications Manager.
She can help guide your experience at Grand Bay NERR.