The Grand Bay NERR 'On the Road' program engages students in the classroom by bringing great interactive presentations into classrooms along the Mississippi Gulf Coast and getting kids outside interacting with nature on field trips hosted at the Grand Bay NERR. 
Students are introduced to diverse coastal habitats, water quality, and marine debris stewardship with a focus on science literacy. The programs highlight fire ecology, wet pine savanna restoration, marsh restoration, stormwater management, and the natural history of the Mississippi Coast. Most of the program topics that the reserve offers concentrate on the importance of healthy estuaries and coastal habitats, the biodiversity associated with them, and the importance of being good coastal stewards.
Before doing the On the Road Programs, all schools receive preparatory lesson plans aligned with state standards. Hands-on activities are used to teach students about diversity of coastal habitats such as: marshes, pine savannas, and tidal creeks, biological diversity of both plants & animals, and stewardship practices. Field experiences have students participating in activities such as: dip netting along the marshes, cast netting in the bayou, performing water quality testing, and kayaking.
The On the Road program will provide students with science-based, inquiry-based opportunities to foster student's excitement for learning, to enhance their retention of information, and to help ready them for the workplace.
Our On the Road Program is our primary K-12 education program, but we also support other K-12 programs like science competitions, science fairs, and camp groups.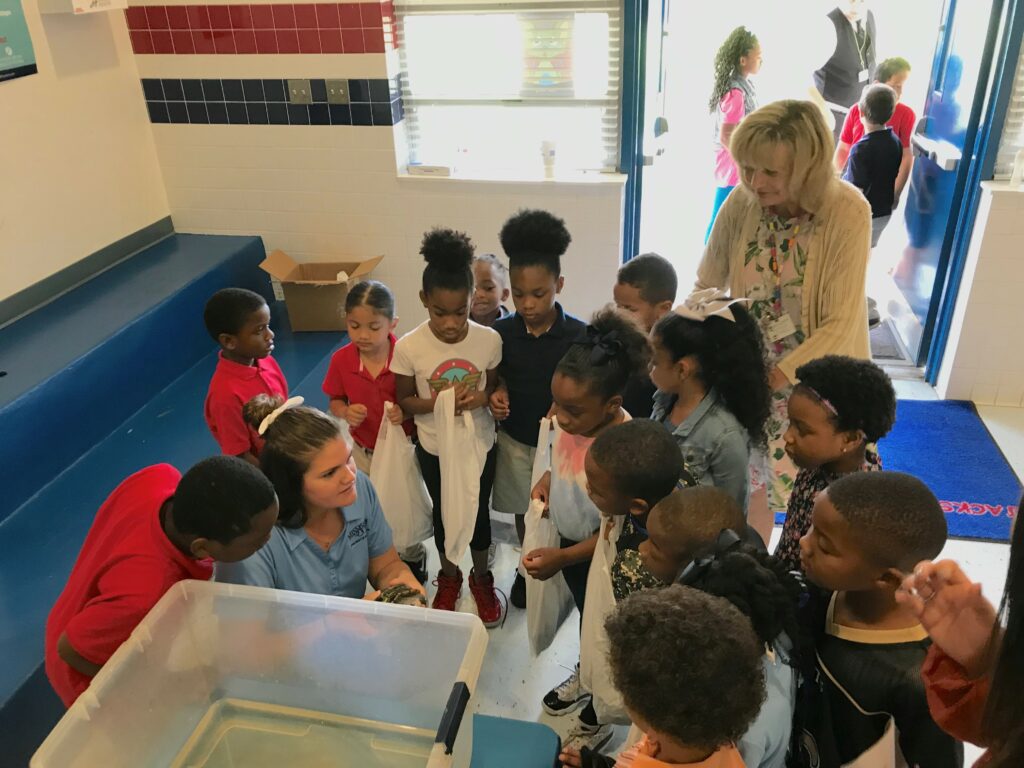 On-the-Road Programs are brought into schools upon request. Lessons are designed to fit the needs of each teacher and their classroom. Examples of past lessons include: Marine Debris, Habitat Mapping, Watersheds with an Enviroscape, and Water Quality.
A few tips on best ways to plan for an educator to visit your classroom:
Try to contact us as soon as you can for scheduling.
Tell us who, what, where, and when you teach! We want to make sure we have the right lesson and activities appropriate for the age group and time frame.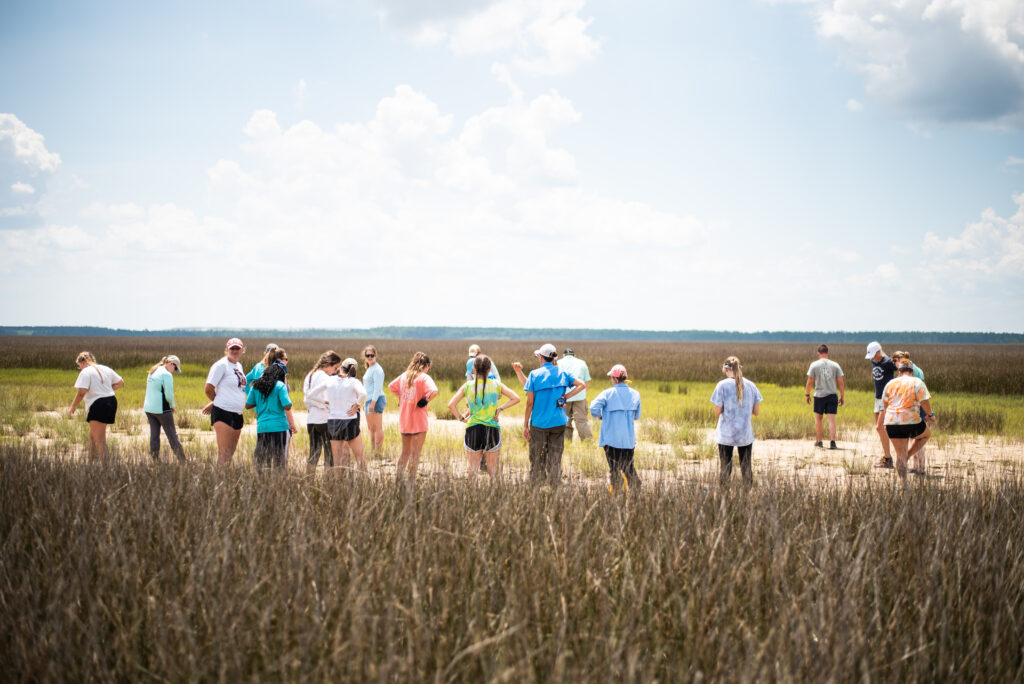 Field trips at Grand Bay NERR are FREE! 
We offer field experiences that have students participating in activities such as: dip netting along the marshes, cast netting in the bayou, and performing water quality testing. Additionally, the varied habitats and associated plants and animals found at the reserve provide an excellent "living laboratory" for all types of outdoor educational activities. It's a wonderful space for place-based learning!
Field trips are held on a first come, first served reservation basis. Teachers are required to participate in each of the adventures. Anyone from public, private, or home schools are welcome!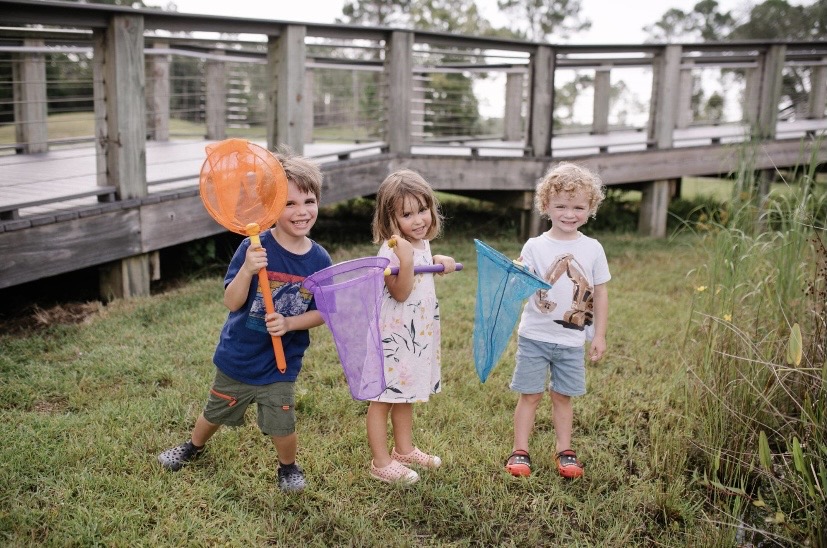 Beyond the K-12 setting, we offer programs for Pre-K, colleges and universities, and senior groups. Some examples of programs include activities and field trips for veterans, custom presentations and experiences for college and university groups, Pre-K home school programs, and community cards for senior citizens. If you're interested in a program for a special audience, please contact us.
Meet the Staff
Jennifer Cumbest is the Education Specialist and oversees the
On the Road Program. Contact her to schedule an education program!