The Grand Bay Coastal Resources Center (CRC) serves as the headquarters for the Grand Bay National Estuarine Research Reserve (NERR) and the Grand Bay National Wildlife Refuge (NWR). The facility consists of office space, an interpretative area, classrooms, laboratories and a dormitory. Normal operating hours of the Center are 7:30 a.m. – 4:00 p.m. Monday through Friday. The Interpretative Area is open to the public 9:00 a.m. – 3:00 p.m. Monday through Friday. The Interpretative Area and Offices are closed on all State Holidays. Learn more about things to do at the Reserve on our Visitors web page.
The Center has two classrooms and a conference room that are available to educators, researchers, non-profit organizations, agencies, and community groups. Our large classroom can hold 30 (with tables) to 60 (without tables) and our small classroom can seat up to 20 (with tables). Both rooms have A/V equipment, including a SmartBoard. 
Tips for Hosting a Meeting at Grand Bay CRC
Reserve space as soon as you can! We also use these classrooms for education programs. Space is reserved on a first come, first serve basis.
Proximity to lunch. We are located in a remote area, about 10 minutes to Pascagoula and Moss Point with restaurant options. We find it's best for meeting hosts to either provide lunch on site or ask participants to bring their own lunch.
Field trips/Guest speaker. If you'd like a field trip or guest staff speaker associated with your meeting, please contact the staff member you'd like to work with to check their schedule and coordinate logistics.
Breaks. Meetings are long! We encourage exploring our Interpretive Area and taking short walks.
Costs. Reserving meeting space is FREE!
We look forward to having you here!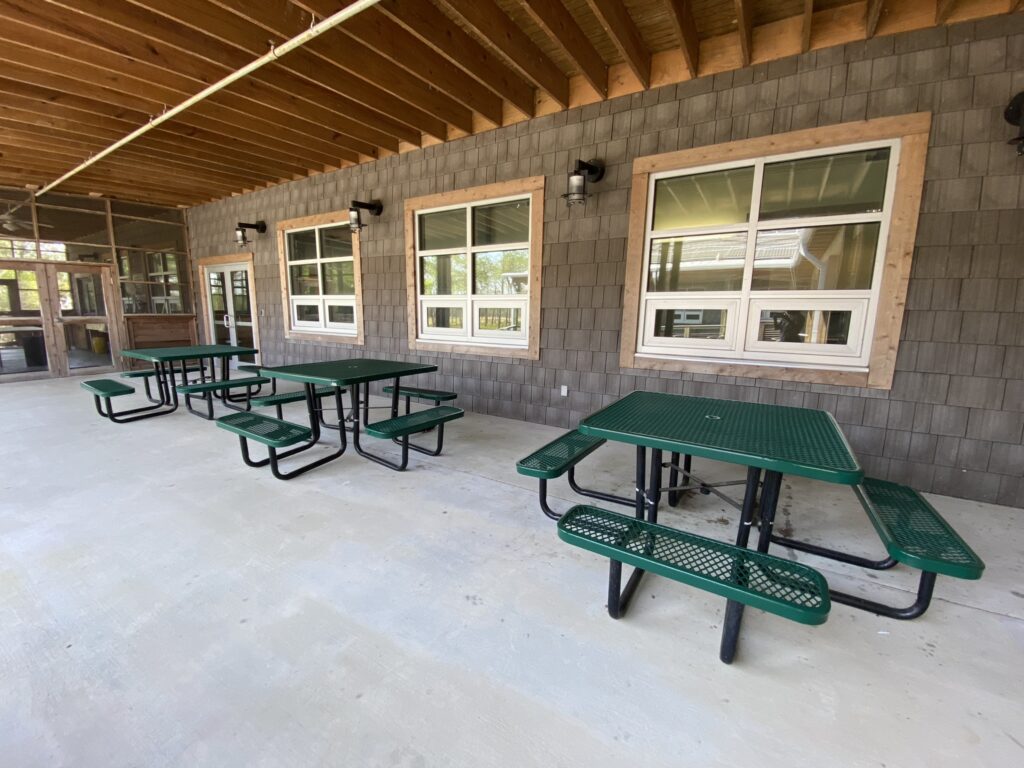 Meet the Staff
Sandra Bilbo is the Special Programs & Communications Manager.
She can help guide your experience at Grand Bay NERR.