Outreach Program Development
CHANGES (Conceptualizing Human Alteration and Natural Growth in Estuaries and Savannas) is an environmental literacy program for high school students funded through a National Academies of Science, Engineering, and Medicine: Gulf Research Program grant.
CHANGES allows students to become familiar with the restoration work going on at the reserve in both the estuary and savannas. Student participants spend several days immersed in one of these habitats and monitor parameters that result in datasets they will analyze and compare. The culmination of the program allows students to use knowledge gained from their experiences in the field, critical thinking, and problem-solving skills to create their own restoration plans in response to a given scenario. The restoration plans are presented by students and critiqued by their peers.
The program also consists of educational videos created to introduce students to each habitat virtually. Instructional videos for many lessons also exist for teachers to use in their classrooms. Lesson boxes housed at the reserve are available for teachers to borrow upon request. These boxes contain teaching tools, activity materials, and compliments to lessons found in the CHANGES notebooks available for download.
Green Infrastructure Video Series
The Green Infrastructure series is a collection of educational videos designed to introduce the audience to different types of green infrastructure and some of the benefits they can provide when incorporated into stormwater management. The first in the series introduces an urban wetland project in Moss Point, MS. The series is currently under production and new videos will soon be uploaded to the YouTube page upon completion.
Stormwater System Resilience through Green Infrastructure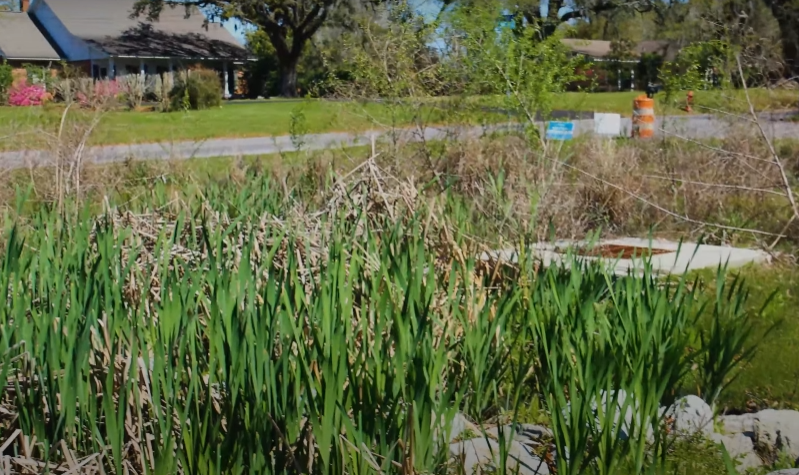 Stormwater System Resilience through Green Infrastructure is an Environmental Protection Agency funded project that intends to alleviate flooding and nonpoint source pollution in Moss Point, MS. The project is a partnership between Grand Bay NERR, Mississippi State University Coastal Extension Service, and the Gulf Coast Community Design Studio.
During the three-year duration of the project, the team will model selected areas of concern within the Moss Point city limits, survey the community, conduct focus groups, and work closely with the city to determine a specific location for green infrastructure installation. The next project phase will include the installation of several green infrastructure practices in the selected area.
The team will also conduct preliminary and post monitoring studies to determine the effectiveness of the green infrastructure installations in increasing infiltration and effectiveness of reducing runoff, flooding, and nonpoint source pollution. These installations will be demonstration sites for other low-lying coastal communities who struggle with flooding and nonpoint source pollution.
Meet the Staff
Dennis McGrury is the Program Development Specialist.
He seeks external funding to design and implement NERR programs.