System-Wide Monitoring Program (SWMP)
The Grand Bay NERR (GNDNERR) is part of the Coastal Streams Basin watershed, which consists of three primary sub-watersheds that provide freshwater inputs into the system: Bayou Heron, Bayou Cumbest, and Bangs Lake.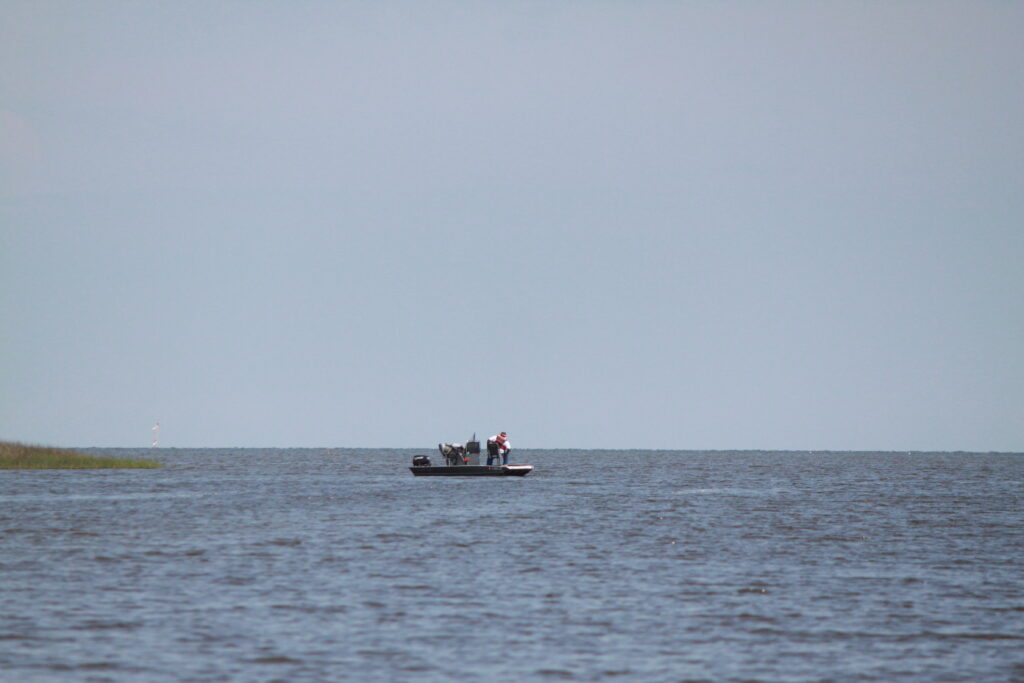 The GNDNERR has four water quality monitoring stations that collect essential baseline water quality information to improve our understanding of the tidal dynamics and freshwater inputs into this system.  Specifically, the GNDNERR system wide monitoring program stations collect continuous data to address the following objectives: (1) track short-term variability and long-term changes in estuarine water parameters within four different regions within the reserve (Bayou Heron, Bayou Cumbest, Bangs Lake, and Point aux Chenes Bay); (2) provide bayou-specific water quality data to be applied towards the development of a hydrologic model for the GNDNERR; and (3) provide background data to design more robust experiments/research projects across the reserve.
The four water quality monitoring stations are intended to represent a gradient of salinity and habitat conditions within the Reserve.  One site is located in each of three sub-watersheds within Reserve boundaries, and the fourth site is located to the south in a more marine-influenced location.  This arrangement of monitoring stations allows the research staff to capture effects of both freshwater runoff and marine influence on short-term variability and long-term trends in water quality at the Reserve.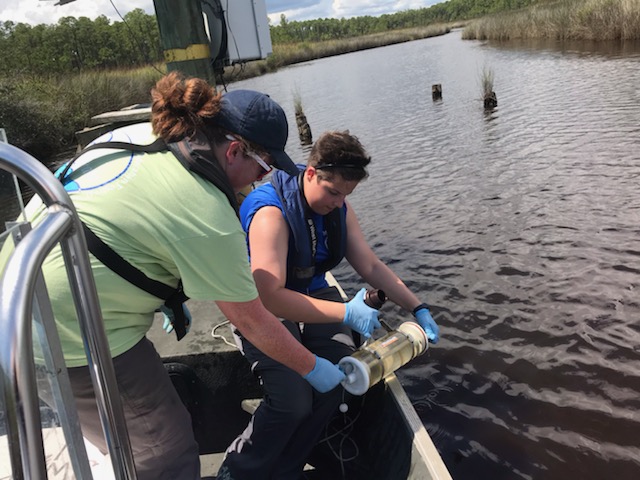 Our efforts will provide high-quality data to study water quality trends and patterns of physical (temperature, salinity, turbidity) and chemical variables (pH, dissolved oxygen, ammonium, nitrate, nitrite, phosphates, chlorophyll, total suspended solids) that support scientific research, enhance public awareness and understanding of Grand Bay's watershed and estuarine areas, and promote educated management decisions and regulations. Meteorological data (air temperature, relative humidity, barometric pressure, wind speed and direction, photosynthetically active radiation, and precipitation) are continuously collected to complement and support the water quality monitoring data, in addition to biological monitoring efforts at the Reserve, to assist scientific research and monitoring projects, and for stewardship, training, and educational activities around Grand Bay.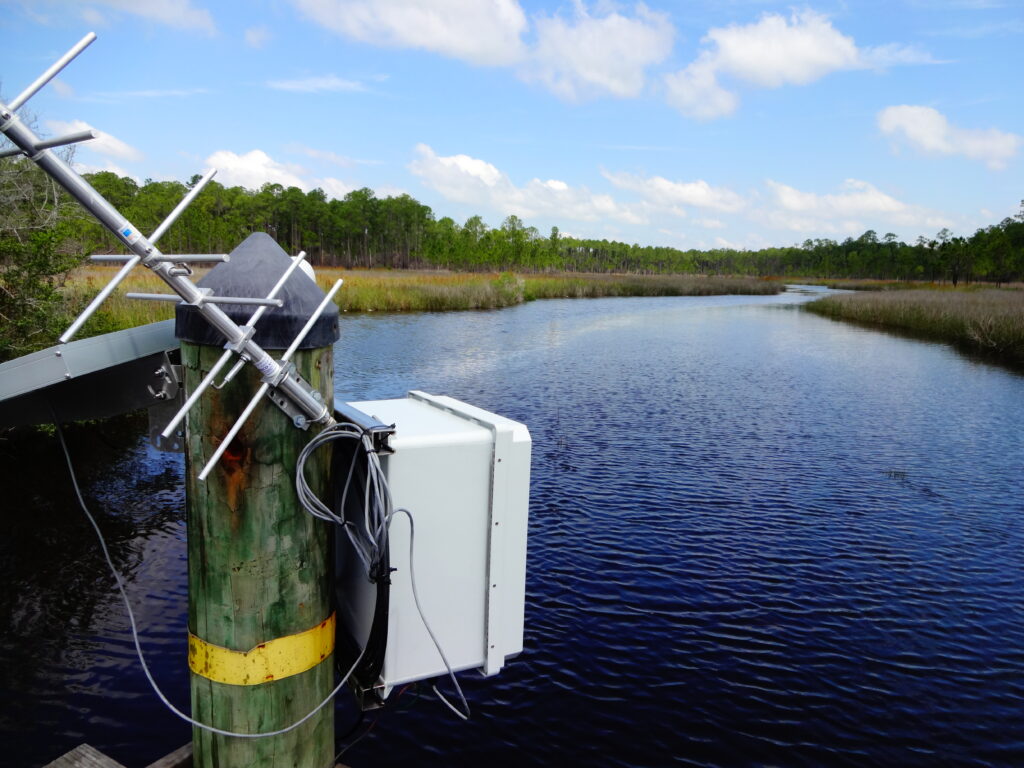 The Real Time Data Application allows users to view near-real time water and weather data from any of the 30 Reserves within NERRS.  In addition, the user can look at real time gauges, and plot 24-hour graphs using one or multiple parameters. Each Reserve has at least one water quality station and one weather station providing immediate, real-time information.  The following links will direct you to real-time water quality data from Bayou Heron  (GNDBHWQ) and Bangs Lake (GNDBLWQ), and weather data from Crooked Bayou  (GNDCRMET) at the Reserve. 
Meet the Staff
Cassy Porter is the SWMP Manager.
She oversees Grand Bay NERR's SWMP.