Request a speaker for your program! From career days to special events at your facility, we can help enrich your education and outreach programs.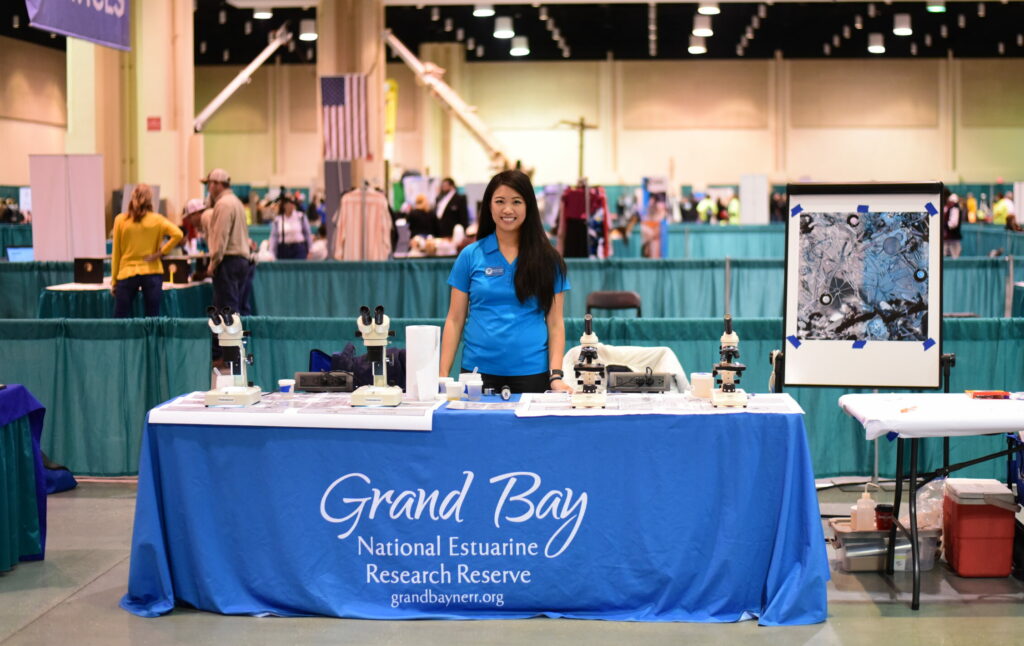 Types of outreach booths: 
Multi-day (county fairs, community festivals, student career expos)

 

Homeschool days

 

Special events (tourism day, wetlands day, etc.)

 

Local conferences (MSTA, Bays and Bayous Symposium)
What we need to know: 
Who makes up the audience? (age groups, # of people expected)

 

Date(s) and time

 

Are tables and chairs provided? 

 

Does it cost for a booth?

 
We cater to our audiences, so whether you're looking for hands-on activities with school groups or are just looking for some informational materials we can pass out, we can provide the best type of outreach booth for everyone.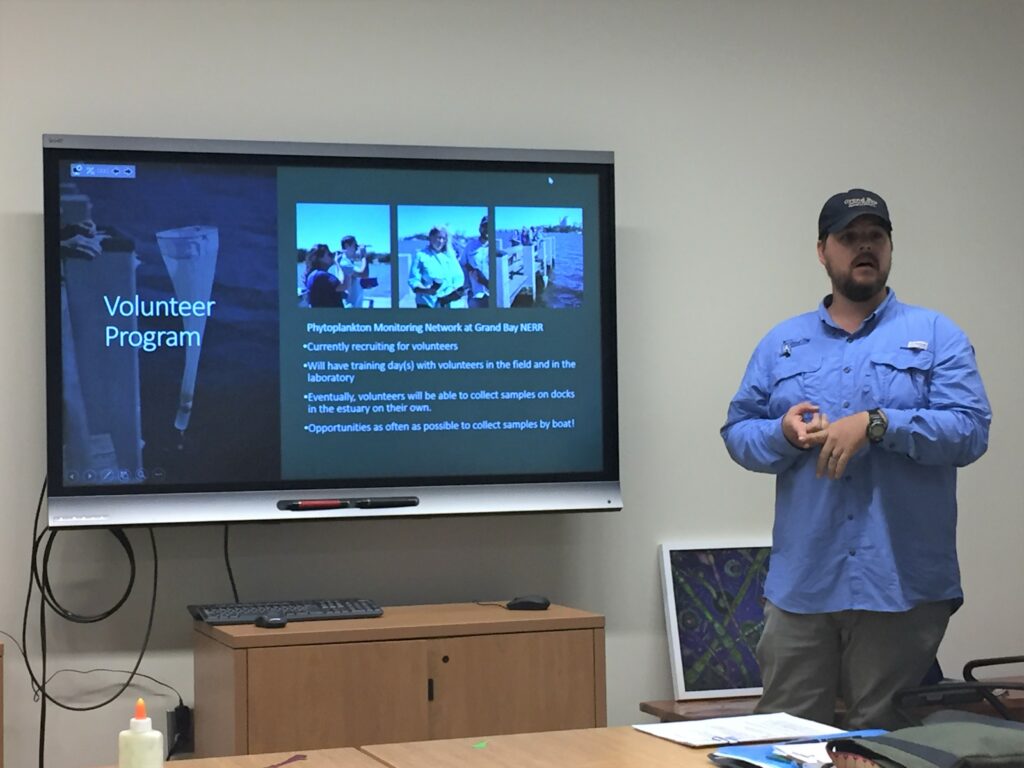 Need a speaker to present to your organization? We love sharing! For K-12 audiences, please check out our On The Road K-12 Program. 
For all other audiences, we can provide a speaker and presentation for various groups like academic institutions, conferences, science clubs, Master Naturalists and Master Gardeners, community center senior citizen groups, and more! 
Presentations can occur onsite at Grand Bay NERR, offsite at your facility, or virtually.
Meet the Coordinator
Avery Beck is the Education Coordinator.
She oversees the Grand Bay NERR's Education programs.