We invite the community to join us for our Adventure Quencher programs! These on-site programs engage our community audiences in activities that highlight all the wonders of the Reserve. From kayaking the estuary, to nature art workshops, to up-close bird shows, join us for these monthly programs to be fully immersed in the Grand Bay NERR!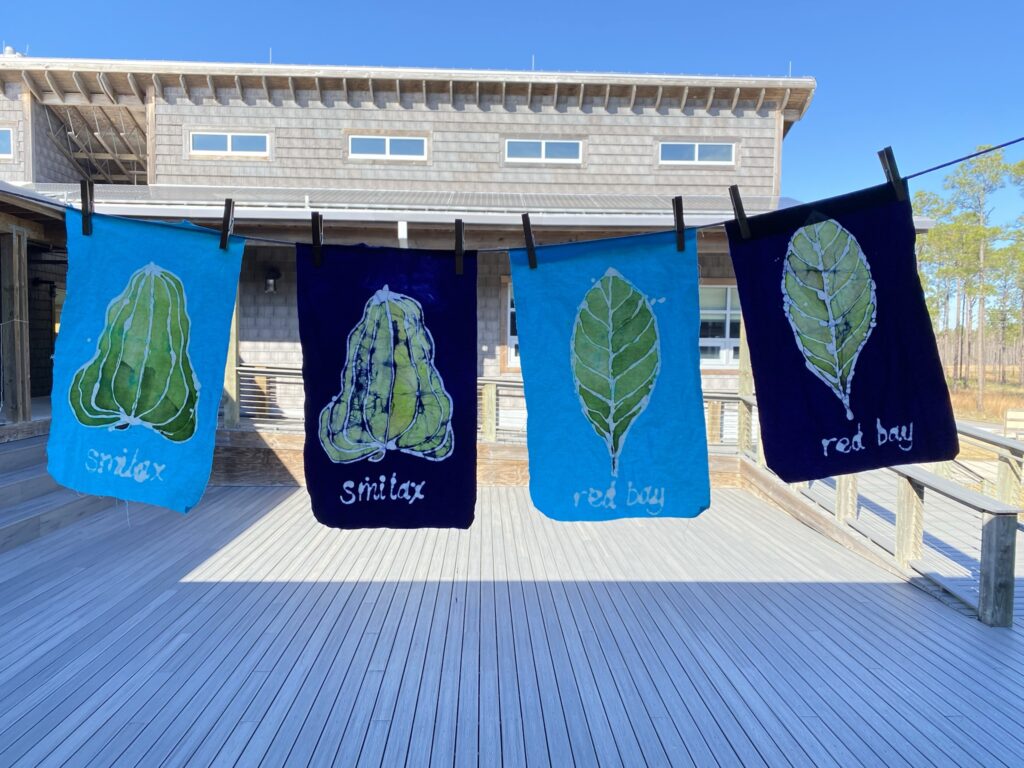 We offer art workshops taught by volunteers and Grand Bay NERR staff. The art workshops occur periodically throughout the year and focus on creating art inspired by the Reserve. The workshops include partners such as the Walter Anderson Museum of Art and feature local artists. Topics include batik, watercolor and botanical drawing, and block printing.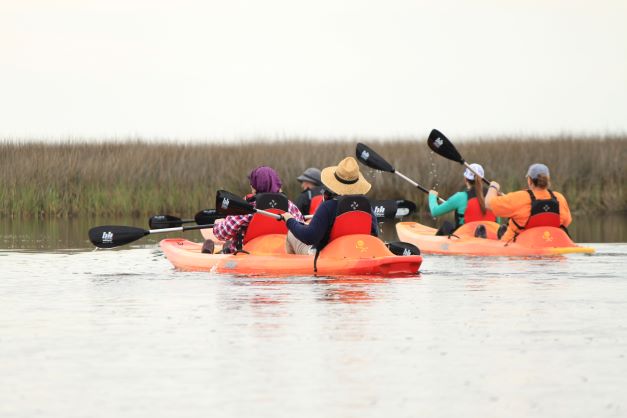 The Reserve offers a variety of paddling experiences. Relatively calm waters exist in the bayous and tidal creeks and are well suited for kayaking. Throughout the year, there are several opportunities to participate in a guided kayaking tour. These events typically occur on a Saturday morning and are a great family adventure!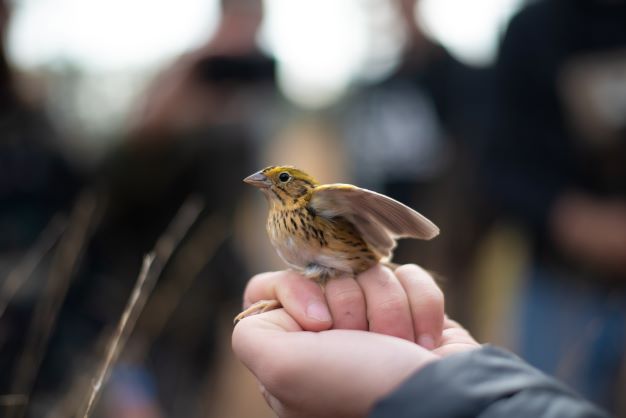 Grand Bay NERR is a great place for birding. With the Mississippi Coast Audubon Society, we host a Sparrow Sweep in early February to look for Henslow's sparrows. In August, our monthly Adventure Quencher is the Environmental Studies Center's Raptor Road Show, where families can learn about raptors and see them in real life! In December during our Star Party event, a favorite guest activity is calling and listening for screech owls.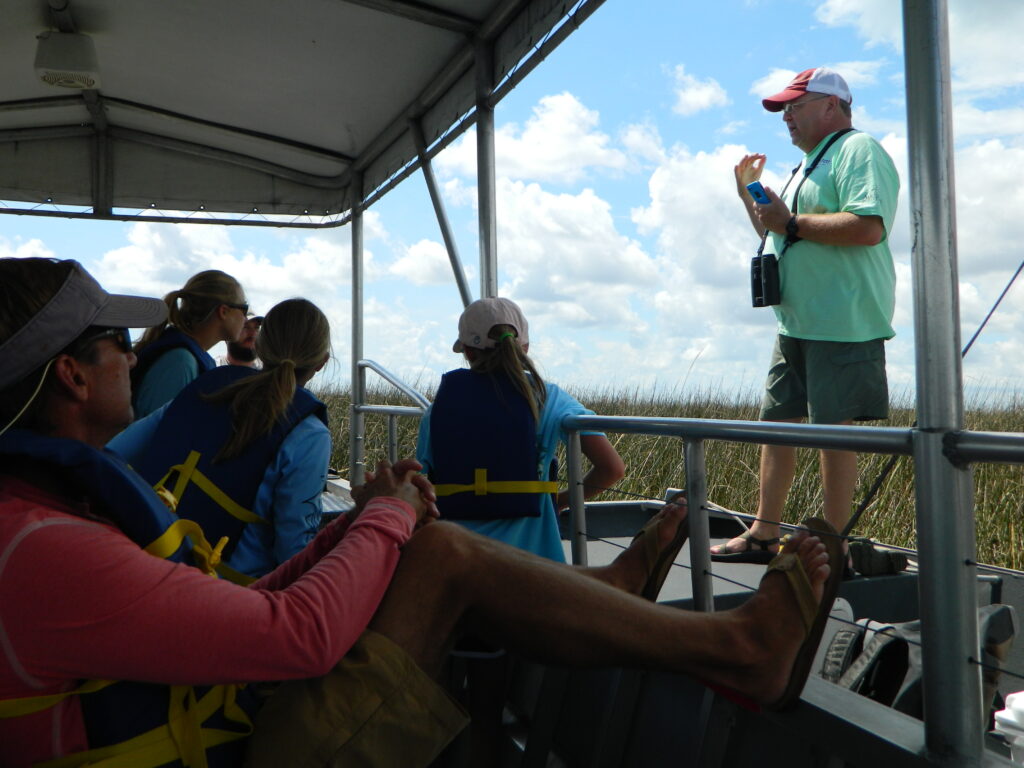 National Estuaries Day is an event that occurs during National Estuaries Week, one of the last weeks in September. There's probably an Estuaries Day event near you!
Grand Bay NERR's National Estuaries Day event is called "Seaside with the Scientists." Guests are taken on a boat ride throughout our estuary to make stops at some of our most special and unique habitats. At the building, you may find some interesting educational booths, explore the Interpretive Center, or take a boardwalk tour. 
Boat trips are pre-registration only, but anyone can come to the building to check out activities there. More information will be advertised in the fall.
Meet the Coordinator
Avery Beck is the Education Coordinator.
She oversees the Grand Bay NERR's Education programs.